This drama has flown a little bit under the radar. Let's have a look at it.
Story
Heo Im (Kim Nam Gil) is an oriental doctor, acknowledged as the best in acupuncture and moxibustion in Joseon. His success is blocked due to his low status.
One day, Heo Im travels through time and finds himself in present day Seoul. He meets Choi Yeon Kyung (Kim Ah Joong). She is a doctor, firmly believing in only modern medicine.
Here are a couple of trailers which tvN released for this drama:
Actors and characters
Heo Im (Kim Nam Gil) 
Heo Im is a doctor in the Joseon era. He's proficient in acupuncture and moxibustion and is one of the best of his time. Due to his skills, he becomes wealthy and enjoys his new found riches. But not for long as someone decides to get rid of him. Though that didn't work in the way it was supposed to. Instead of dying Heo Im wakes up in present day Seoul.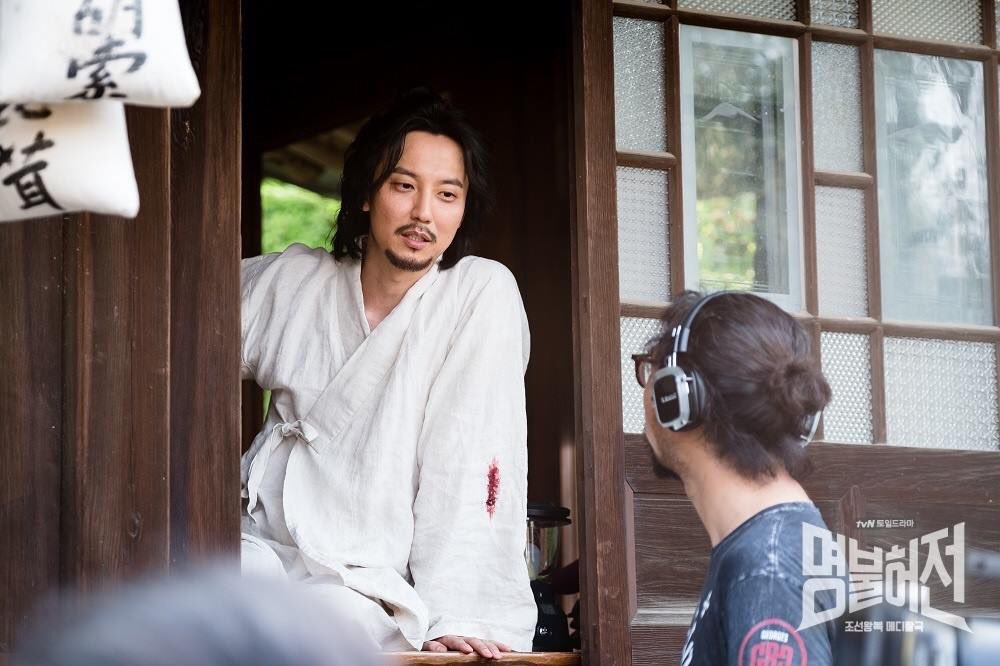 Probably best known for his roles in "Portrait of a Beauty", "The Pirates", "The Shameless" and the 2016 disaster movie "Pandora", Kim Nam Gil had his breakthrough as Bidam in "Queen Seondeok". Not only is he an actor, but also a producer, singer, and philanthropist. He founded the non – profit organization 'Gilstory' which focuses on preserving cultural heritage, promoting arts and raising special purpose relief funds.
Choi Yeon Kyung (Kim Ah Joong) 
Choi Yeon Kyung is a cardiothoracic surgeon. She believes in modern science. She works hard and parties hard. Her and Heo Im's paths cross and his influence will change the way she sees things.
Many might know Kim Ah Joong as the lead in "200 Pounds Beauty". She received the Grand Bell Award for the "Best Actress" for her role in the critically acclaimed movie. She's not only an actress but also a singer and model.
tvN further released a more in depth first look at the characters and the first episode:
And they also revealed a couple of 'Behind the Scenes' videos. Especially the one with the dog is adorable.
Thoughts
Honestly, after seeing the first teaser with Heo Im on the roof, I was already sold. The teasers at least seem to show a drama filled to the brim with comedy. So, yes, I will definitely watch it. I need a light – hearted and funny drama to fight off the heat!
"Live Up To Your Name, Dr. Heo" will air on the 12th of August at 9pm KST on tvN. What do you think about this new time slip drama?